Review: Salto XS4 Mini
WITH SALTO XS4 SAY 
GOODBYE TO MECHANICAL KEYS
Benefits
The SALTO XS4 access control platform combines electronic door components, peripherals and software, providing tailor-made wire-free networked access control solutions. Everything fits together, everything works. Tough
and durable design for years of trouble-free service in high-use, high-abuse environments
XS4 Escutheons
With a large variety of models, XS4 electronic escutcheons fit virtually any door. They are also suitable for use at fire doors and emergency exits. Totally wire-free and networked through SALTO Virtual Network and SALTO Wireless network. Compatible with ANSI mortise locks and tubular latches.
Features
Simple installation, using just two screws when installing on new or existing ANSI cylindrical latch door standards.
Clear, dual colour optical signalling indicates access authorisation. Acoustic signal optional.
High security via high resistance, hardened anti-drill protection.
Concealed fixing screws for greater security and improved aesthetics.
For indoor applications: quick and easy install makes it ideal for retrofits.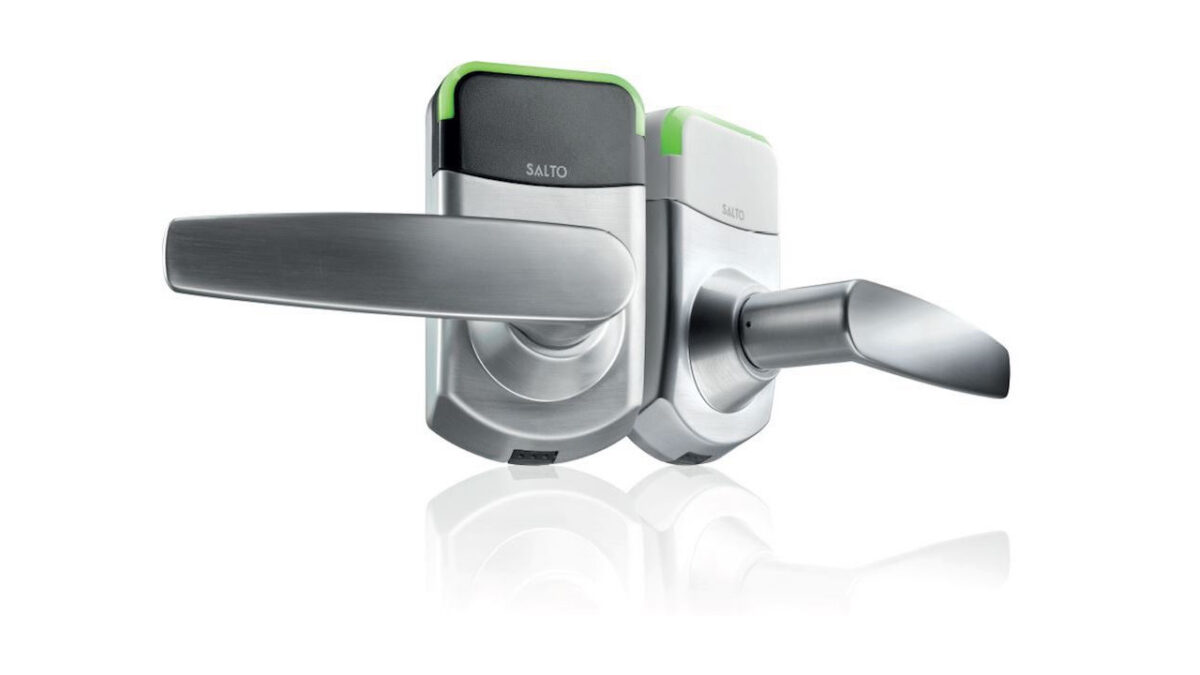 Ryan Oliver: XS4 Installation
Advanced Locking Solutions technician Ryan Oliver installs the Salto Mini XS4.
The SALTO XS4 access control platform combines electronic door components, peripherals and software, providing tailor-made wire-free networked access control solutions. Everything fits together, everything works.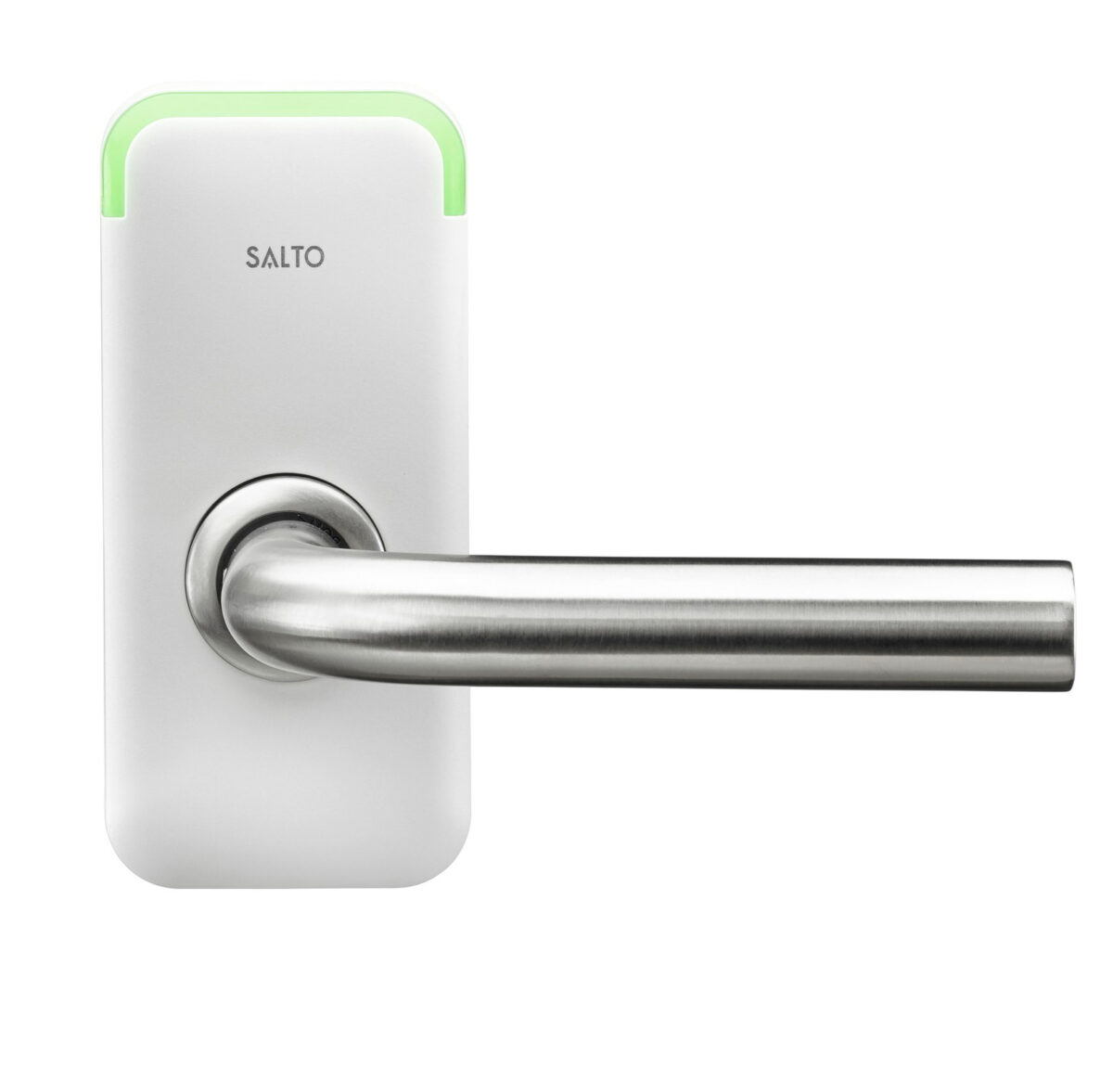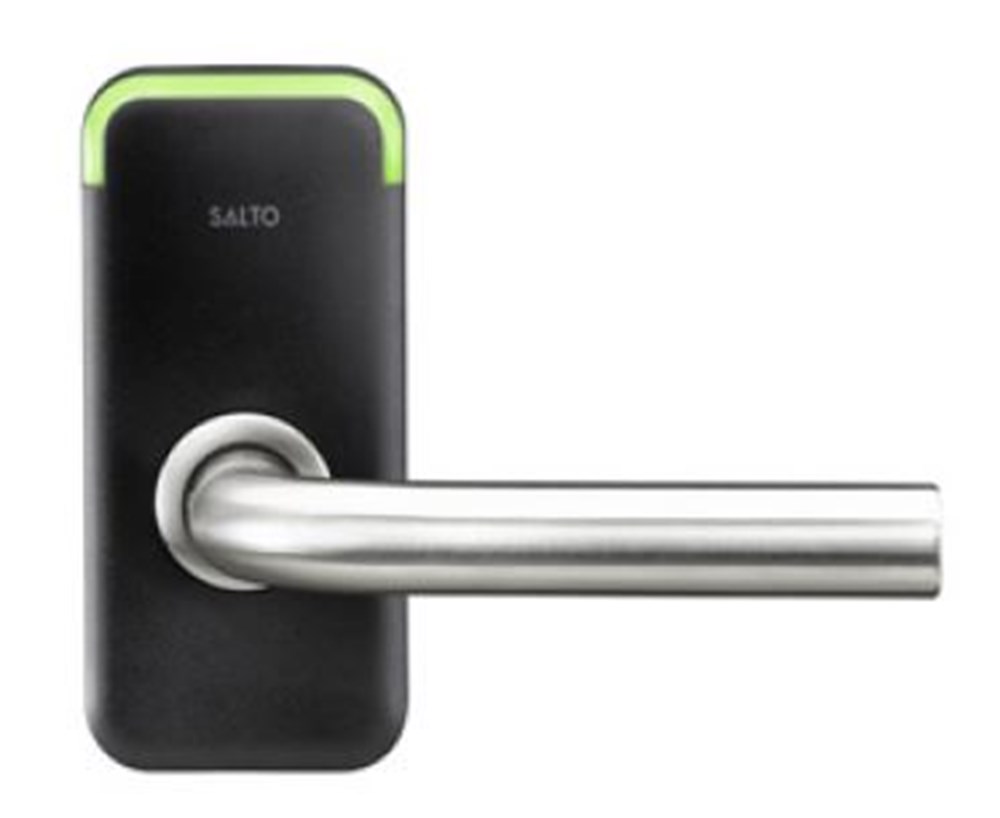 Since 2001 SALTO has been delivering the most technologically advanced electronic access control solutions in the market – wirefree and keyless. By creating the data-on-card based SALTO Virtual Network (SVN), SALTO has revolutionized access control around the world and set new standards in security, comfort and cost-effectiveness which will remain future proof. The SALTO XS4 platform offers a wide range of the most comprehensive and versatile products, which allows SALTO to provide access control for the most diverse sectors – from office and government buildings to healthcare, public institutions, education, hospitality and airports. Driven by continuous innovation and development, SALTO has established itself over more than ten years as one of the top five market-leading providers of electronic access control solutions. In addition to its headquarters in Oiartzun (Spain), SALTO now has offices in 28 countries worldwide. SALTO access control solutions can be found in over 90 countries on more than 3 million doors.