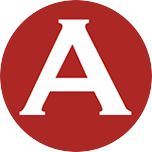 Advanced Locking Solutions
We understand the hardships COVID-19 has caused many businesses.  Advanced Locking Solutions knows how important your security is to the continued success of your business so we will remain open to protect your facilities as long as it is legal to do so.  We have implemented all of Governor Brown's safety recommendations to create a safer workplace for our employees so we can continue to provide critical support to our customers during this serious period.  Please know we take COVID-19 very seriously and will ensure all installed hardware are protected by thorough sanitation.
There are many reasons to do business with us.  
Above all, we are your local and trusted expert commercial locksmiths who keep facilities safe and secure. 
Our goal is to make you a customer for the life of your building.
Mission Statement: Provide our customers with innovative security
solutions and deliver it with the highest quality of service.
A message for property owners and managers.
Advanced Locking Solutions
Skilled
Precision door installation, repair, adjustment, and alignment specialists. Learn more: About Us
Products
Only top quality wireless access control products designed for high-use doors are used by us.
Learn more: Services
Solutions
We offer customized commercial security door hardware and preventative maintenance solutions.
Learn more: Solutions
Community
Workshops at the Experience Center offers building managers hands-on training with the latest access control technologies.
Learn more: Experience Center
Testimonial Statement from Furioso Vinyards.
We'll care for your facility as if it were our own.